One of the most trusted products in Infant care and baby products have now collaborated with another dependable company, Philips, and came up with one of the best post-partum gadgets that mothers need: Philips Avent Twin Electric Breast Pump. We all know that pregnancy and everything related to it a great feat that a woman goes through but if you think that the hardship ends after the infant has been brought out to the world, then you are sadly mistaken.
Full and bulging breast full of milk causes great bouts of discomfort and pain and the only remedy for this is to express the milk from it. If you are a wise mother, you will not flush this expressed milk down the drain and save it for your child's future consumption instead. Believe it or not, breast milk can last up to six months when in the freezer. This is where this magic product comes in.
Features and Components of Philips Avent IQ Duo Twin Electric Breast Pump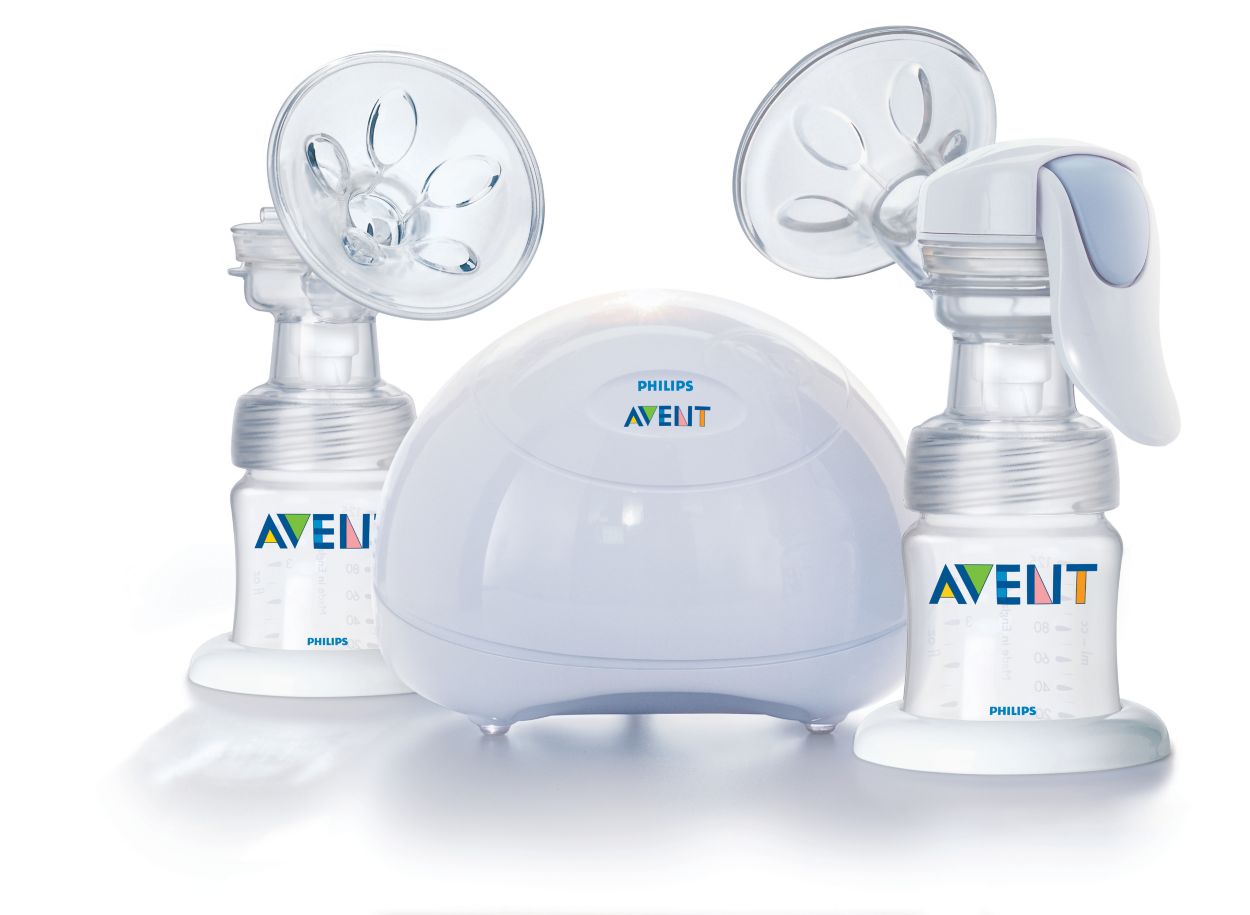 The product is more strictly named as the Avent Isis iQ Duo Twin Breast Pump which can actually commit to 'memory' the style by which you prefer your breast pumping (that is, the speed and the strength of suction) based on how your little baby feeds on you. You wouldn't have to go through long minutes of painful suctioning because of this amazing technology. Two breast milk bottle-like containers which may hold up to four ounces of milk are included in the set as well as matching covers and newborn nipples which can be easily replaced for when your infant needs to feed. There are also two breast flanges which can fit any breast well and connected to its corresponding suction machine are also included in the set. Thinsulate carriers as well as travel bags mainly made of microfiber are part of the set where you can put your bottles. For longer storage, cold packs are also contained in the Thinsulate bag. An instruction guide is also given.
Advantages of Philips Avent IQ Duo Twin Electric Breast Pump
There are several benefits of getting the IQ Duo Electronic Breast Pump from Philips Avent more than just giving your child continuous feeding even when you are not at home. It would really seem that this product is smart, mimicking real sucking motion of the infant, but just with a press of the button. Firstly, it has an electronic memory which basically means that it learns the speed and suction settings that you started off with making it altogether easier for you to pump the next time. Because it has this, you won't need to press so many buttons anymore to change the settings and even mess up everything in the end. With the bottle directly catching everything, all you'll have to do is cover it when you're done then place it inside the Thinsulate carriers for short storage.
Avent is known to have only the best for infants and now the mothers as well. The IQ Duo Twin Electric Breast Pump is priced at around $250 at Amazon online shops – slightly costly compared to other brands, true but this is one name you can really depend on. With the benefits it offers, breast milk expression has never been as easy.